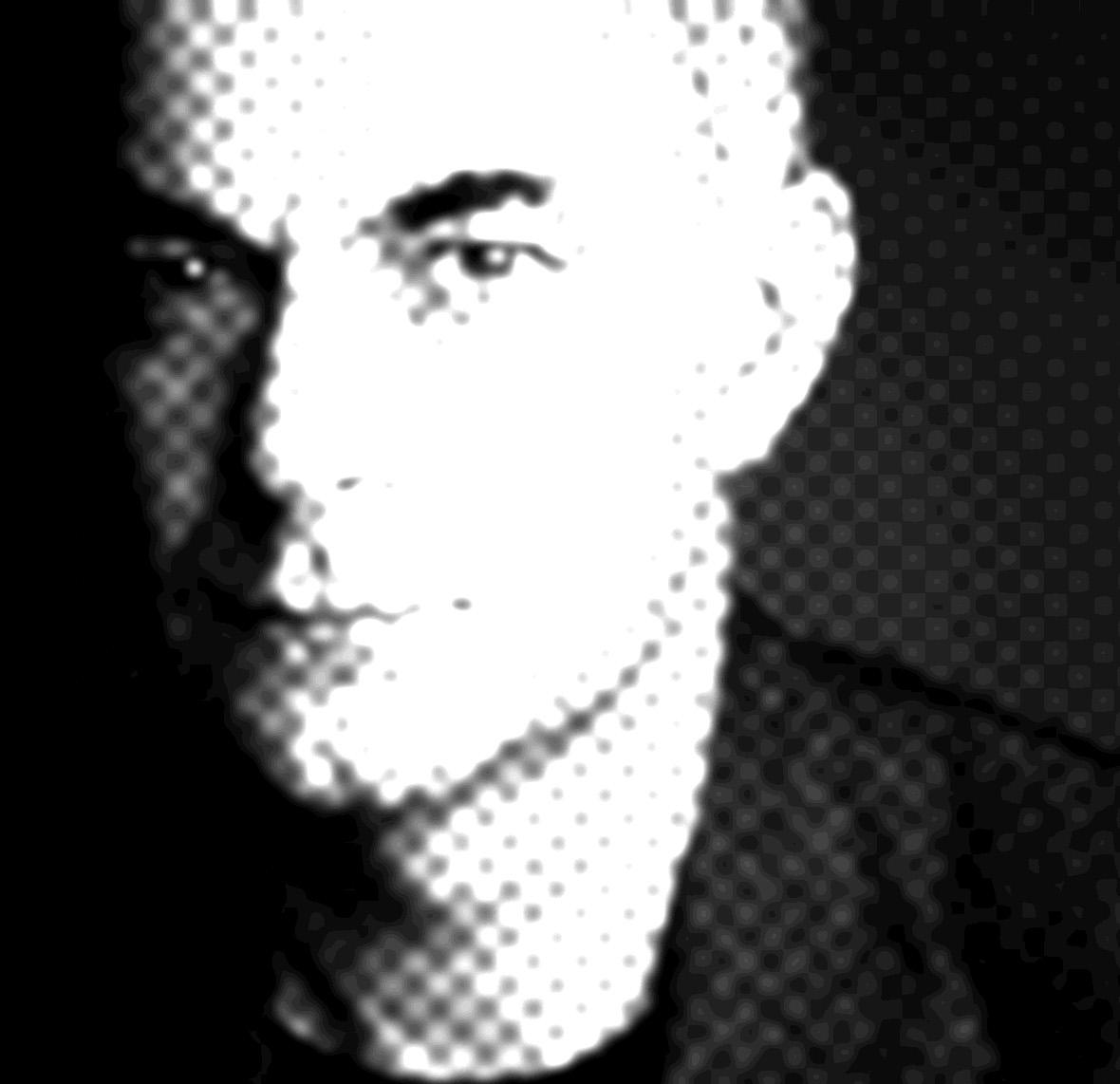 Zlatko Kopljar repeatedly deals critically with contemporary history and politics. In his photo series »K9-Compassion« he kneels before
the architectural symbols of political or capitalist world powers (f.i. the New York stock market, Duma in Moscow) in an adoring and humble posture. He shows the observer the helplessness and pointless acceptance of the individual against a seemingly unlimited power thereby calling for a critical reflection of our society. In the video-work »K-16« one sees him during night time digging a deep hole at the edge of Europe. With this he wants to symbolize the unprocessed history, everyday indifference and forgetting. Zlatko Kopljar offers to the observers starting points for critical reflection and urges them again and again to actively rethink their attitudes, in order not to fall into rigid humility in the face of the false gods of our everyday life.
For Rohkunstbau, Zlatko Kopljar created the seven partite work »WWW 86B«. The title is a code name for »Valkyrie« the second part of Wagner's »Ring of the Nibelung«. The artist himself washes his face and hands in blood — a highly symbolic act, for he does not cleanse his hands here, but actually sullies himself more and more with blood. That portrays an act contrary to »washing one's hands of it«, which reveals and exhibits a moral »guilt«. 
The title of my work WWV 86B refers to the code name of »Die Walküre«. I was thinking about morality and myth in the light of recent war that took place in the region I'm living in, about war in general terms, anytime, anywhere, and I come to a conclusion that morality in connection with myth always wants blood, and finally creates a need for redemption.
Solo Exhibitions (Selection)
2010 K13, Museum of Contemporary Art Zagreb, Croatia
2009 Light Tower, K12, K13, Minoritengalerie, Graz, Switzerland
2007 K11, Gliptoteka HAZU, Zagreb, Croatia
2005 K9 Compassion, K9 Compassion+, Museum of Contemporary Art, Zagreb, Croatia
2003 K9, The Kitchen, New York, USA
Group Exhibitions (Selection)
2010 Luc Tuymans, A Vision of Central Europe - The Reality of The Lowest Rank, Bruges, Belgium
2009 A Pair of Left Shoes, Kunstmuseum Bochum, Germany
2008 Obscurium per obscurius, Art Hall Tallin, Estonia
2007 Gestures of Infinity, Graz, Switzerland
2004 26th Biennial di Sao Paulo, Brazil
[gallery:425]